You're engaged, yay! And chances are, you're reading this because you're on the hunt for a wedding venue. We have castles, art galleries, stately homes as well as some stunning hotels but high up on my places I love to work in Warwickshire are barn wedding venues. They are rustic, laid back and suit the fun loving, adventurous couples that book me.
In no particular order, here's my round up of ten fantastic barn wedding venues in Warwickshire…
Shustoke Farms Barns
I bloody love this venue – it's perfect for couples looking for a relaxed and rustic venue for their wedding. Shustoke Farm Barns is an 18th century red brick barn in the north Warwickshire countryside that has been lovingly restored. It oozes character and original features – think oak beams, wrought iron chandeliers, flagstone floors and arched doorways. It's not just the interior that is stunning though – it has a beautiful courtyard with ancient olive trees and firepits and the food by Cripps & Co. is equally impressive.
I first photographed a wedding here back in 2013 when it first opened and it's an absolute (not-so-hidden) gem and well known in Warwickshire as being one of the very best wedding venues. This is absolutely one not to miss if you're on the search for a Warwickshire barn venue!
See more: Shustoke Barn wedding photography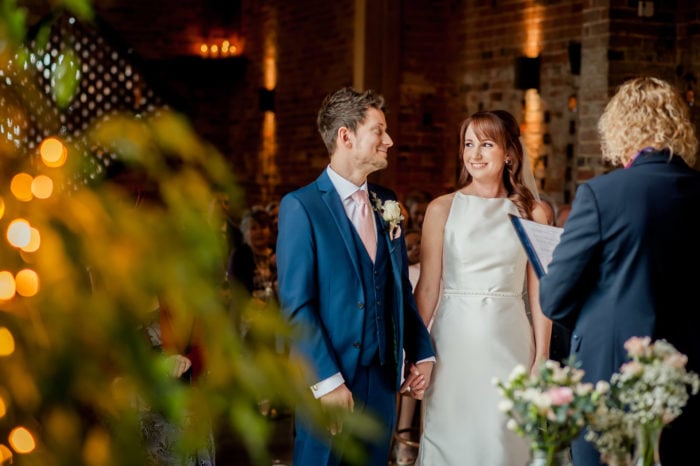 Primrose Hill Farm
One of the newest Warwickshire barn venues, Primrose Hill Farm is comprised of a range of former hay barns imaginatively converted into a light-filled, contemporary barn wedding venue.
Of all the barn venues I have visited in Warwickshire, this offers the most breathtaking panoramic view – made possible with it's expansive glass walls.
It is sophisticated, stylish and minimalist, offering couples the perfect blank canvas. Outside you'll find lawns, orchards, courtyards and a trout pool. An exclusive use venue, it is also licensed for civil ceremonies. Find more information on their website here
Swallows Nest Barn
Set in the beautiful Warwickshire countryside, Swallows Nest Barn is a stunning exclusive use venue on a family run farm.
A gorgeous and rustic 19th century barn that has been lovingly restored with a contemporary twist around a central walled courtyard. You can check out their website here
Mythe Barn
Sneaking this one in as although its not technically a Warwickshire wedding venue, it's right on the border and since it's an absolute beaut it would be a shame not to give it a mention! Purpose built as a barn wedding venue, it is contemporary, modern and elegant. Set amongst the rolling countryside, it has been hosting barn weddings since 2012.
The Oak Barn offers a beautiful light filled indoor space for civil ceremonies and wedding breakfasts take place in the stylish Grain Store. Myth Barn offers some of the best wedding food I have ever tasted (and I've eaten a lot in the last 10 years!) and they now have an outdoor kitchen offering an amazing selection of evening grub. It gets the thumbs up from me!
Further information available on their website here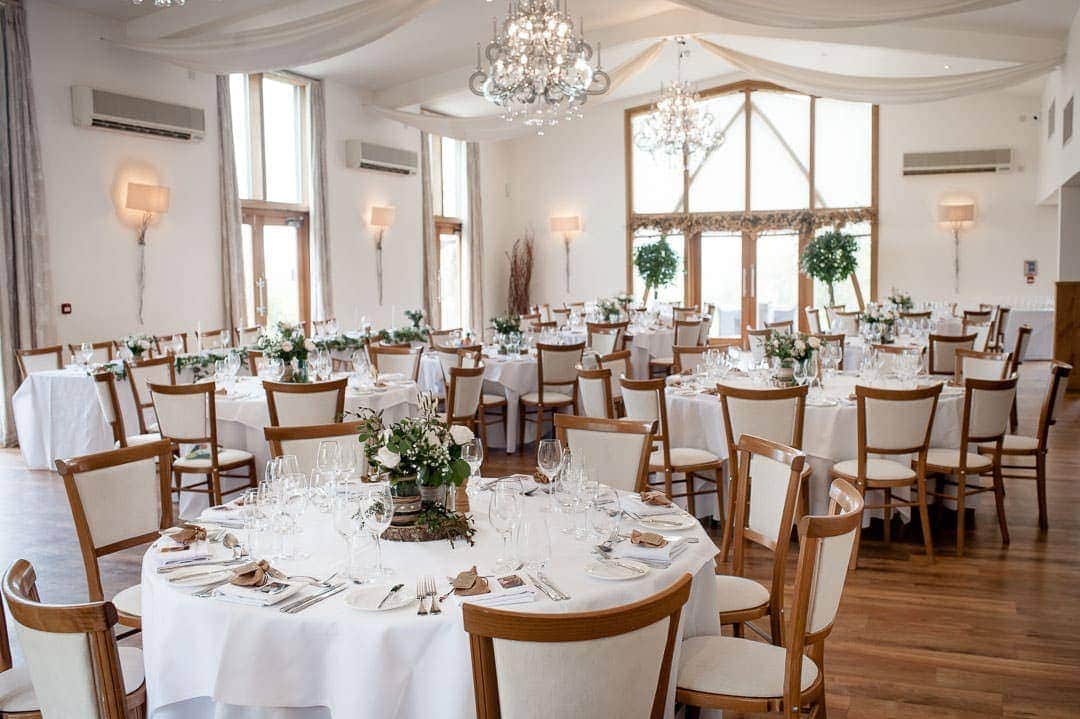 Blackwell Grange
Mixing old with new, this barn venue near Stratford-upon-Avon hosts civil ceremonies in the original 16th century Thatch Barn with it's original barn doors, oak beans and sandstone floor. Wedding breakfasts take place in the Orchard Barn, a contemporary purpose built space in 2016 that boasts a copper and timber clad bar, oak beams and stunning chandeliers.
It's not just indoor space that this venue impresses with though as outside you will find the walled herb garden, Cider and Apple lawns as well as a picturesque terrace with views over the farm and Warwickshire countryside. You can check out their website here
Cider Mill Barns

Once part of a working farm, these recently converted barns make up Cider Mill Barns – a barn wedding venue on the border of Warwickshire. Sympathetically restored, this Warwickshire barn venue has tons of character with exposed brick, oak frames, vaulted ceilings and panoramic views of the Warwickshire countryside.
Licensed for both indoor and outdoor ceremonies, it's an exclusive use barn venue that has onsite accommodation and does not charge corkage (boom!) What's not to like?! I'm super excited to be booked to photograph weddings here in 2020 – if you like the sound of this venue you can find more information on their website here
Longhorn Estate Barn
A beautiful historic building that was once part of the Compton Verney estate in south Warwickshire. Wonderfully secluded with oak doors, vaulted roof and stone floor, this barn wedding venue is a rare gem. Completely dry hire, it really is a blank canvas for you to put your own stamp on and the venue fee covers you for a whole week meaning you have plenty of time to prepare for the wedding as well as not having to empty it immediately after you've exchanged vows and partied all night! Whilst it's not licensed for civil ceremonies, there is an idyllic church just a walk across the field or you can arrange for a wedding celebrant to come to the venue for a non-legal ceremony. I'd absolutely love to shoot a wedding here -if this sounds up your street then head across to their website for more info here
The Barn at Stratford Park Hotel
A converted 16th century Elizabethan barn. Refined, rustic and contemporary with it's oak beams and chandeliers, this all inclusive venue is nestled amongst the Warwickshire countryside just outside Stratford-upon-Avon.
Gorcott Hall
A sympathetically restored Tudor country house with 19th century barn just outside Redditch on the border of Warwickshire. This exclusive use venue has exposed brickwork, vaulted ceiling and oak beams as well as acres of beautiful gardens with terraces and it's own lake. Find out more on their website here
Alveston Pastures Farm
Although not licensed for civil ceremonies, I'm including Alveston Pastures as it offers a wonderful barn reception venue for church weddings. Set in the rolling Warwickshire countryside just outside Stratford-upon-Avon. This renovated rustic barn wedding venue is perfect for those couples who want to do things their way as there are no restrictions with caterers, staff or decorations (I know from experience in planning my own wedding that this sort of freedom is very hard to come by!) It also has a maze in the grounds! More info here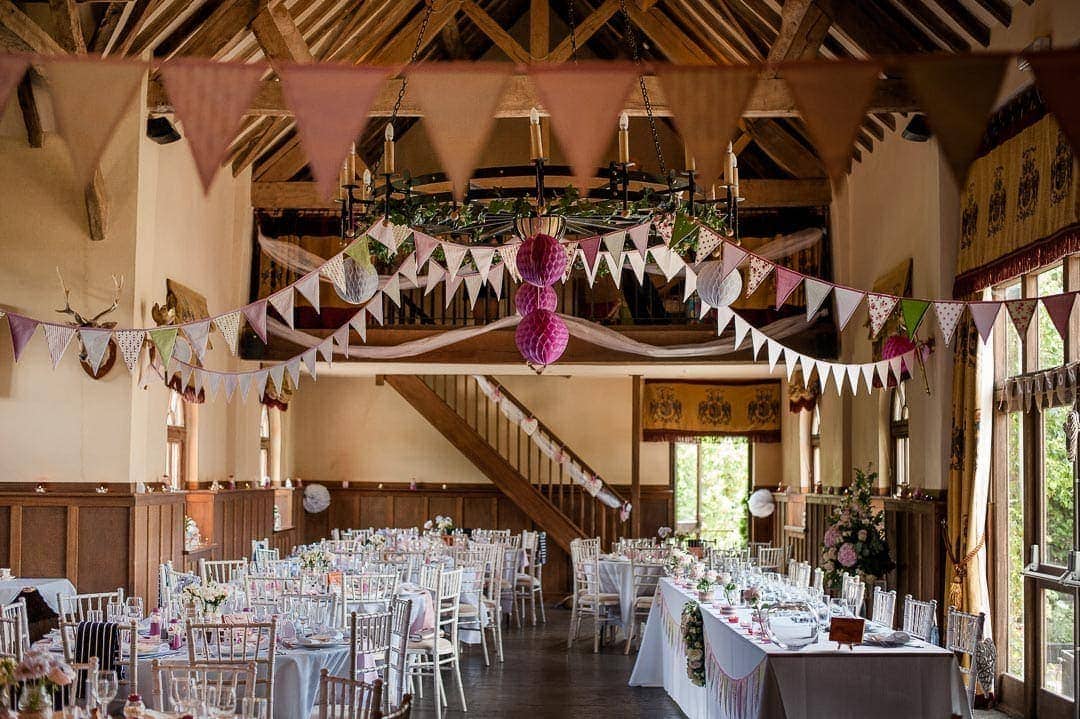 If you have any questions about a particular venue then do please get in touch, I love chatting wedding stuff!
Want to chat?
If you are still on the hunt for a photographer for your Warwickshire wedding and like what you see then I would absolutely love to hear from you.
To check if I have your date available, just drop me a message using the button below