Down-sizing your original wedding plans and on the hunt for venues for a small and intimate wedding in the Midlands? With restrictions changing frequently, now is a confusing and frustrating time for those of you trying to navigate the choppy waters of wedding planning. So in an attempt to lighten your wedding planning load, I've compiled a list of the wedding venues you should be considering.
Just because you're now planning a much more intimate affair, it doesn't mean your local Register Office is your only option (although I have included a couple of the best ones)
So without further ado, here's the best small wedding venues in the West Midlands (including Warwickshire, Birmingham and Coventry).
Venues for small and intimate weddings in the Midlands
Cheylesmore Manor House, Coventry
A stunning medieval building in the heart of Coventry, this timber building is not only perfect for small guest numbers but it also has a beautiful courtyard area for photographs afterwards. The Black Prince Room retains a wealth of original features including vaulted beamed ceiling, stone fireplace and medieval chandeliers.
The Castle at Edgehill
I've talked about this venue in a previous blog post (10 Unique Warwickshire Venues) but it's absolutely perfect for a micro wedding so it gets a spot on this list too! A 17th century pub in a castle with amazing views makes it a strong contender
Warwick House
Warwick House is one of my favourite venues and I'm thrilled they're embracing the new guidelines and are still very much open for weddings. This place won't disappoint!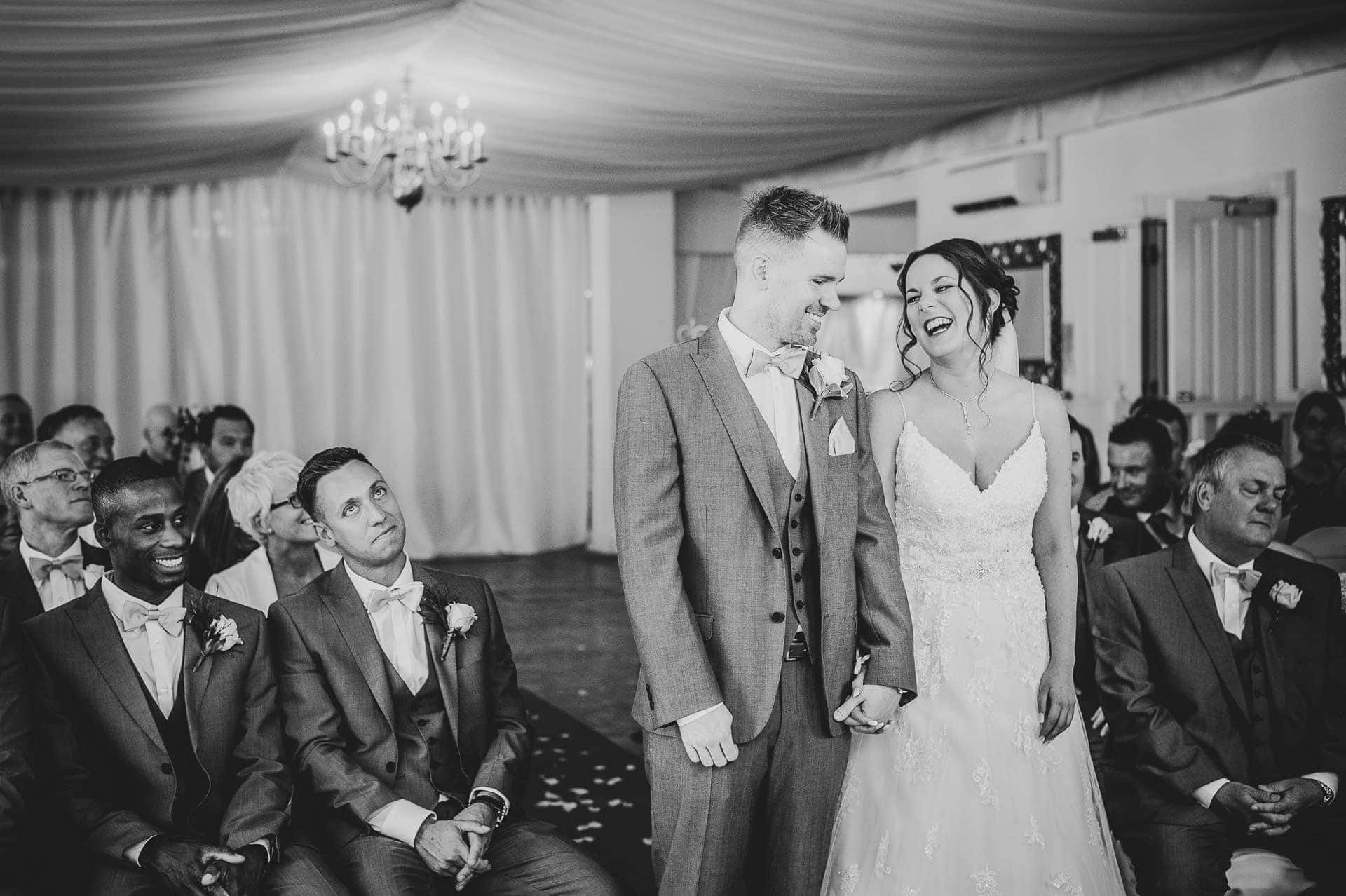 The Fuzzy Duck, Armscote
An award winning English country pub and boutique B&B tucked away in the Warwickshire countryside.
Hotel du Vin
With hotels in Birmingham and Stratford-upon-Avon, this chic hotel chain offers a number of unique and small capacity rooms for either a civil ceremony or private dining.
The Riverside Glasshouse, Leamington Spa
As a venue, these guys have been amazing throughout the pandemic. Several of my couples were booked to get married here and they have been nothing but supportive. They are actively embracing small weddings so it's definitely one you should be checking out!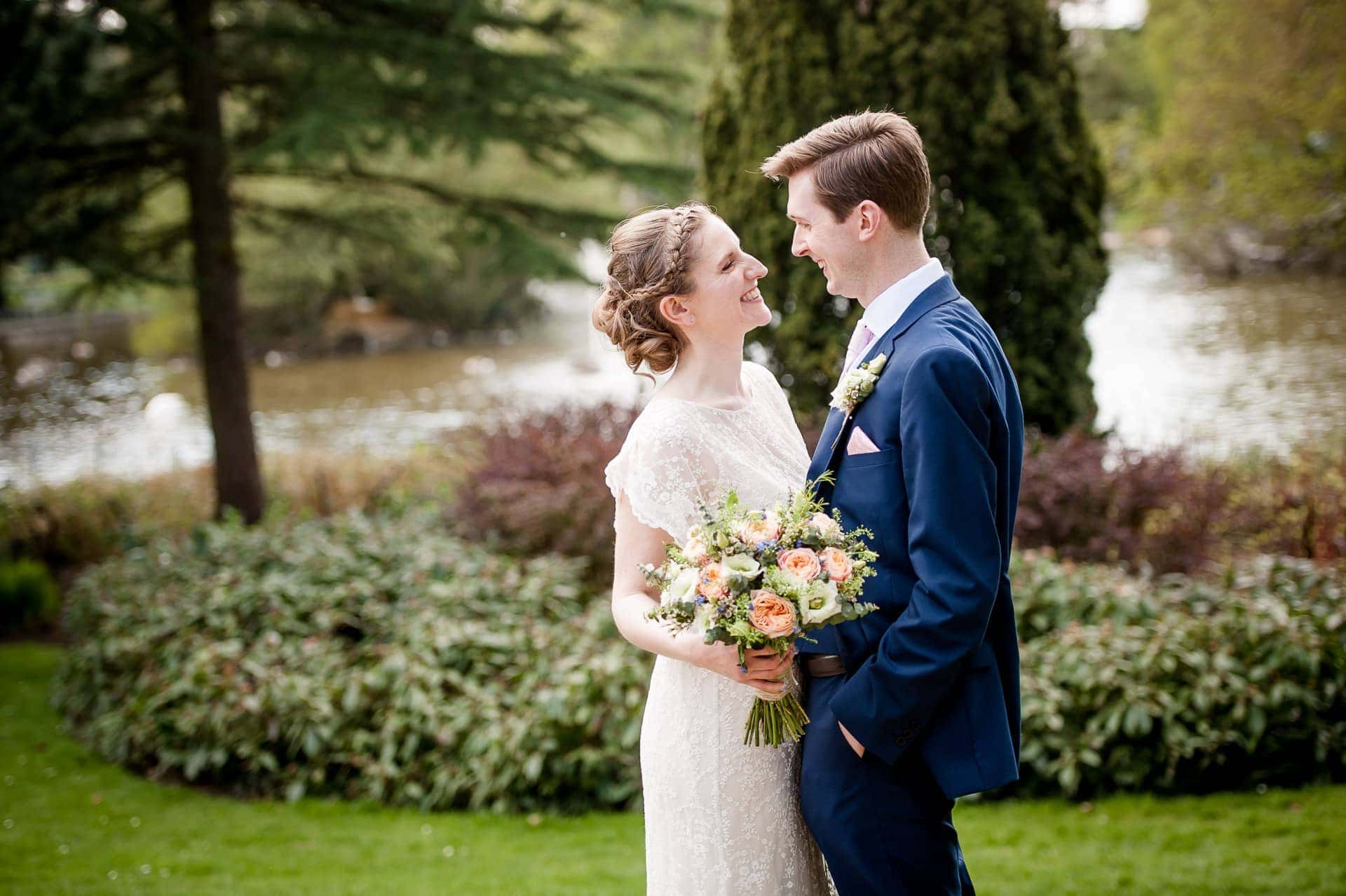 Pageant House, Warwick
Inside this historic Georgian building is a light and airy room which can accommodate up to 40 guests so it's perfect for a socially distanced intimate ceremony. With formal gardens and a view of Warwick Castle, this is a great choice for a small wedding and being in the town centre, there's a tonne of excellent restaurants you can celebrate with a meal afterwards
Birmingham Library
At the very top of this iconic building is the Shakespeare Memorial Room and it is the most incredible place for a small wedding. You'll get exclusive use of the top floor with amazing panoramic views across the city and the library garden is the perfect spot for those all important wedding pics.
The Henley Room, Stratford-upon-Avon
The town's Register Office is a Tudor building next to Shakespeare's Birthplace dating back to the 1800s. The town centre location means you're spoilt for choice with places to celebrate afterwards – the newly opened Hotel Indigo gets my vote!
If you're still on the hunt for a photographer for your small and intimate wedding and like what you see then I would love to hear from you. A small wedding doesn't mean you have to forgo amazing photos – I've put together a package just for small weddings
You Might Like
Catrin & Daniel's Intimate Birmingham Wedding
Leanne & Chris' Covid Secure Wedding at The West Mill