As if wedding planning wasn't stressful enough, there's now a global pandemic thrown into the mix! With Coronavirus putting us all in lockdown, it's well and truly thrown a spanner in the works when it comes to getting those wedding planning tasks ticked off.
Whilst there are some things that aren't possible during lockdown such as trying on dresses, attending make-up trials or browsing the shops for those last minute wedding touches, you may have a lot more extra time on your hands which gives you a great opportunity to steam ahead with other parts of the planning. So many businesses are adapting the way they usually work to ensure you can still continue with planning your big day – from cake tasting boxes delivered to your door and virtual venue tours – you can still make a big dent in that wedding planning list during lockdown.
So without further ado, here's my top 12 ways to continue with your wedding planning during lockdown…
Take virtual wedding tours
So I know this isn't the same as seeing a venue in real life but it'll certainly give you more of an insight than from their website alone and it will hopefully narrow your selection down once the restrictions are lifted. It'll also save you a tonne of time having to visit them all in person! Local venues offering virtual tours include Swallows Nest Barn, Lapstone Barn, Bourton Hall, Warwick House and Wethele Manor (to name a few!)
Make your own confetti
Now is the perfect time to DIY your confetti as all the best flowers such as peonies, delphiniums and roses are in bloom. This is also a great task to delegate to mums or other members of your bridal party who are looking for ways to help.
Order Cake Tasting to your door
Here's a good one! Lots of suppliers are now offering cake tasting delivery boxes. Such a great idea – I first heard about it from local cake makers, The Cakery, who launched the service last week. A job ticked off the list and a lockdown treat at the same time!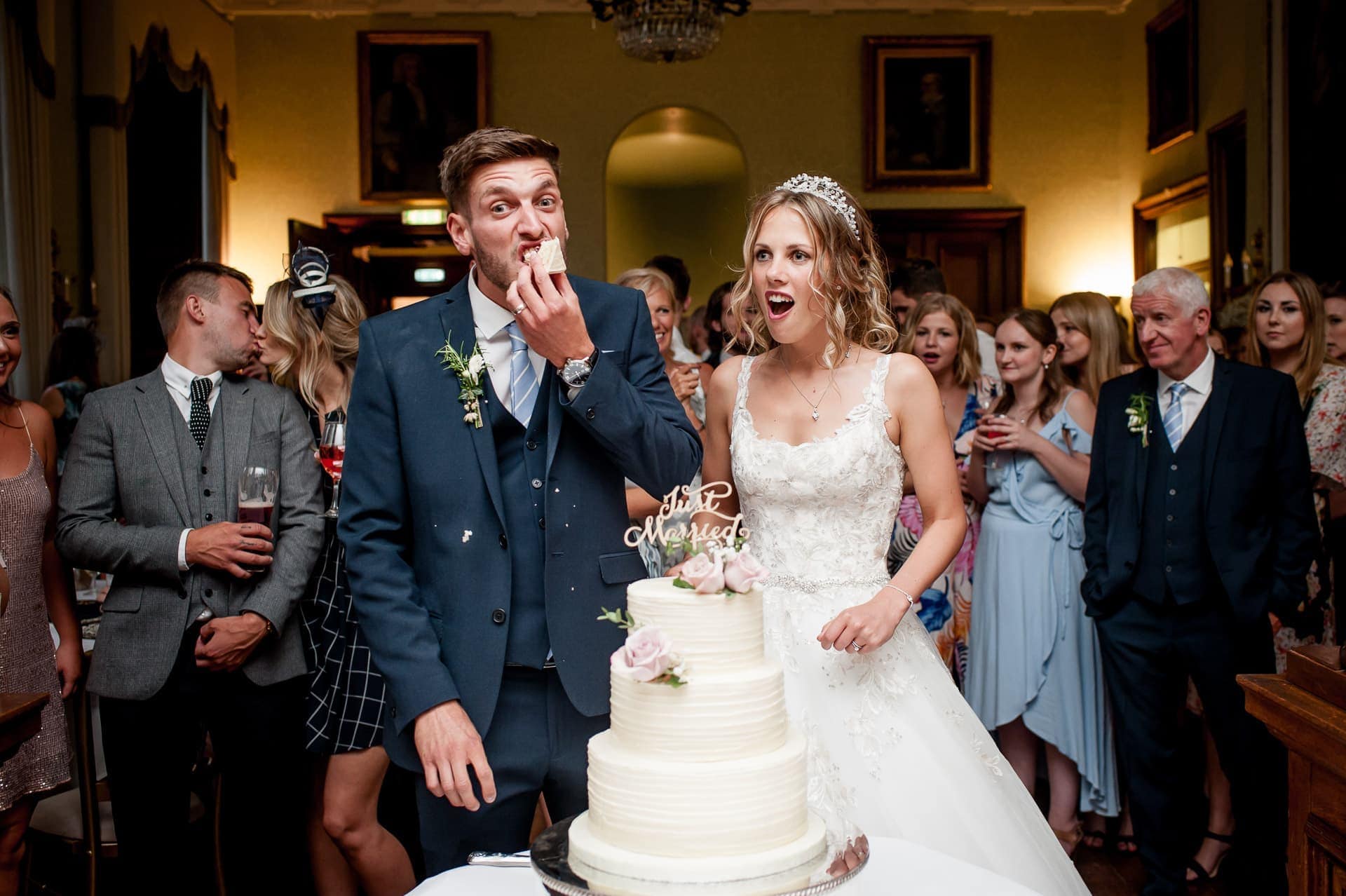 Plan your wedding dress shopping
You may not be able to physically get to a boutique to try on dresses but you can start researching wedding dress styles you like. Get pinning your favourite gowns and follow local dress shops on Instagram so you can continue to be inspired.
One of my favourite local boutiques, Lavelle Bridal Couture, has set up a post-coronavirus appointment waiting list which you can get yourself added to here.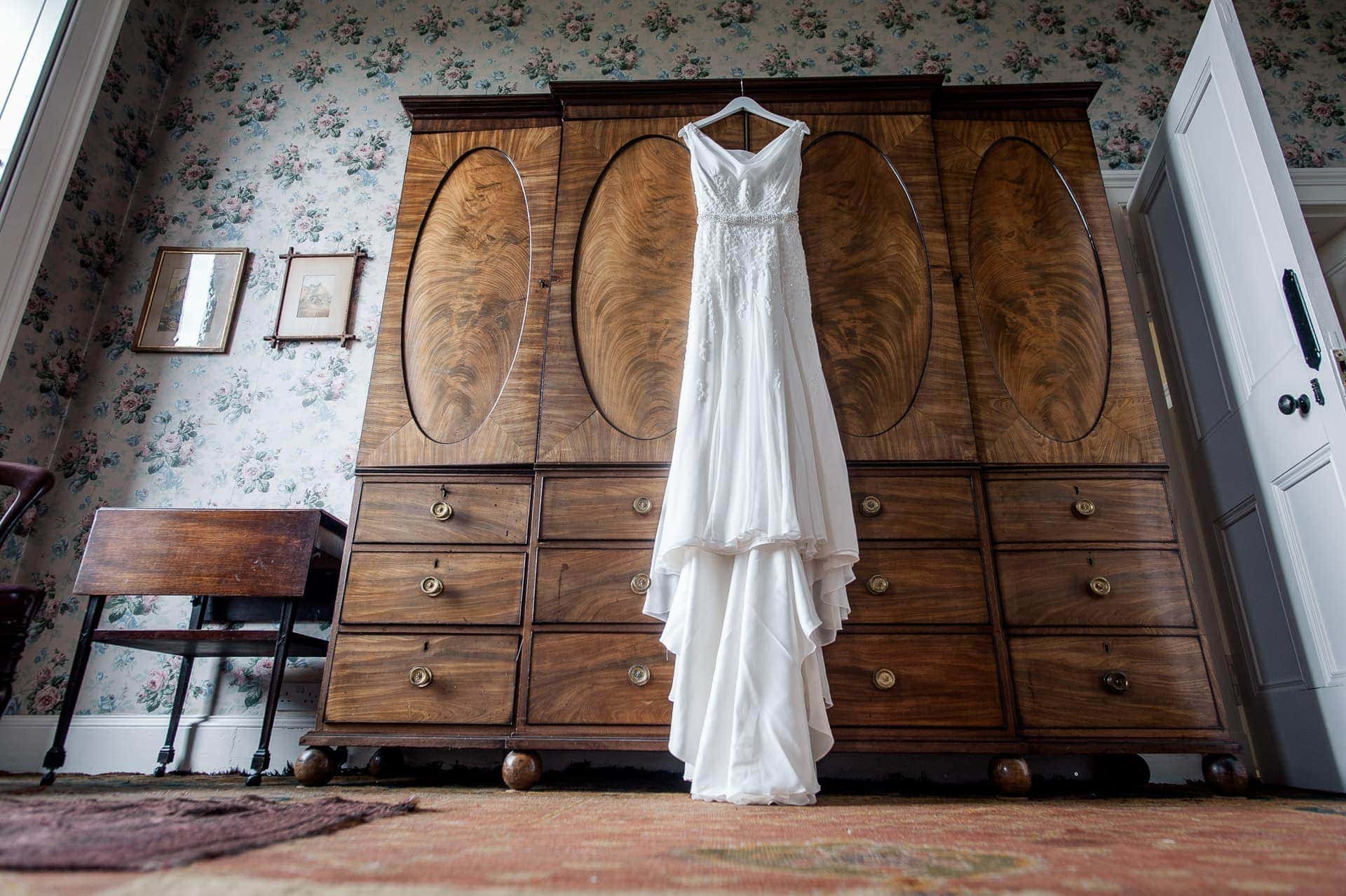 Make an Amazon wedding list
Whilst roaming through John Lewis zapping everything that takes your fancy might sound more appealing than creating your gift list on a laptop, it's an easy job to tick off the list. It's free to create a wedding list with Amazon and there's even a bonus £50 gift card if your guests spend over £750. You can pretty much buy anything on Amazon and doing it online means you can keep tweaking and adding items before you share it with your guests. Sign up using the link below to be eligible for the £50 gift card!
Learn calligraphy
I remember my mum doing calligraphy when I was younger and thinking it was ridiculously old fashioned and uncool but these days I think it's a beautiful craft. It's had a resurgence of late and it's perfect for weddings. Become a lettering whizz and there's no end of wedding details you can do yourself from writing your invites, place cards, welcome signs, menus – the list is endless. You don't even have to stick to paper – use your new skill on wood, stone or even on the bottom of your shoes!
Away with Words offers an online workshop with starter pack which you can grab here
Buy your gifts
Now more than ever, small independent businesses need your support and one way you can do this is is by scouting out the perfect gifts for your bridal party and VIPs. Whether you're looking for a unique way of asking your besties to be your bridesmaids, a sentimental gift for your parents or a wedding day surprise for your husband, Not On The High Street is a great place to start browsing.
Do all the DIY!
If you'd planned to DIY some of your wedding decor then now is the perfect time. Ditch the Netflix for an evening (or three) and get those creative juices flowing.
Here's some of my favourite wedding DIY tutorials
Donut wall
Flower Hoops (great venue decor or alternative bouquet idea)
Cermony Backdrops
Revisit your wedding budget
This is a great starting point if you are at the beginning of your wedding planning journey. There's loads of places you can download templates and getting on top of your finances early on in the process will make things much easier.
If you've had to reschedule your plans, it makes sense to revisit your spreadsheet. It may be that your guest list will change or the extra time to plan your day could mean you can stretch to some items you couldn't originally accommodate (and I think it's a great idea to treat yourselves given the circumstances!)
Make a wedding playlist
If there's one thing you can be sure of it's that once this pandemic is history, your guests are going to want to party hard! Start thinking about some songs to suggest to your DJ or create a Spotify playlist if you're taking care of the music yourselves.
For your wedding day morning, put together an upbeat getting ready playlist, some chilled acoustic tunes for your wedding breakfast and don't forget to think about your ceremony entrance and first dance (trust me, these decisions are HARD!)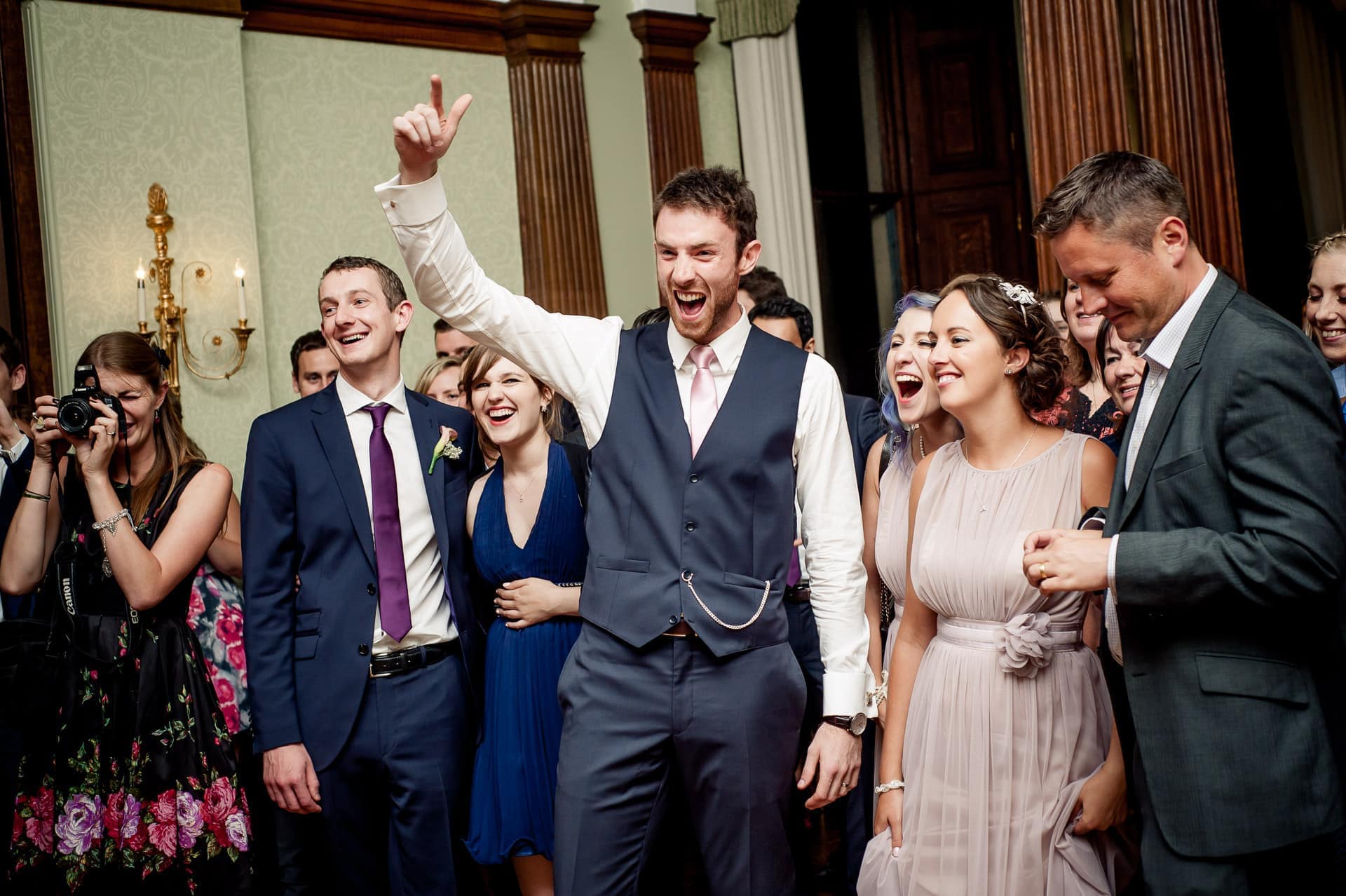 Plan your honeymoon
Travel may not be possible at the moment but there's nothing stopping you planning your dream honeymoon. As well as using the time to choose your honeymoon destination, research places to eat, day trips and awesome places to stay. TripAdvisor is great for finding top rated attractions and eateries. Don't fall into the trap of overlooking your honeymoon – even if you've booked an all inclusive package through a travel agent, you'll want to make sure you make the most of wherever it is you're going.
Create a wedding website
Wedding websites work brilliantly for getting all the info to your guests and keeping them informed. There's quite a few options but the best ones are quite often free and have tonnes of features. Add all the wedding info including timings, directions and local hotels. Many allow your guests to RSVP digitally and you can easily keep track of any outstanding replies. Send digital save the dates (or change of dates), link your wedding gift list and get your guests to upload their photos after the wedding.